Ed.Note: Most athletes are able physically to participate in sports by 6 months. However, their ACL graft IS NOT. Data shows that healing may take up to TWO years! And earlier return may lead to injury to the same or opposite ACL !! Not to be taken lightly!
Kyle Schwarber walked to the plate with barely a limp on Tuesday night. Perhaps it wasn't a moment with nearly the drama of Kirk Gibson in 1988, but there are similarities. Schwarber's back leg was encased in a brace, a much more advanced technology than the neoprene sleeve that Gibson wore.
Schwarber's injury was unusual for baseball, but not an unusual injury. The outfield collision led to a severe sprain of his ACL (anterior cruciate ligament), some minor associated damage inside the knee, and a sprain of his ankle as well. Essentially, Schwarber's whole leg caved in, but that mechanism also allowed for the impact to be spread out over a bigger area.
Dan Cooper isn't some young maverick, though his push into the big time of sports medicine has come over the last few years. Cooper was the team physician for the Dallas Stars after their move, then came over to the Cowboys in 2011. Since then, his profile has risen due to his aggressive rehab schedules. One football agent said that quick return is part of Cooper's pitch, even though the techniques and rehab times that he uses are standard among top surgeons.
Cooper did develop a "single-portal arthroscopy system", which he uses extensively. Instead of needing two or three small incisions, Cooper's system uses only one. Fewer incisions means less damage and swelling, though it does require some long reaches to get to sections of the knee. However, this system has been in use by other surgeons for several years now.
Inside the knee, however, the surgery is essentially the same. Cooper took the tendon graft, looped it through to reconstruct the ACL, and screwed both ends into place.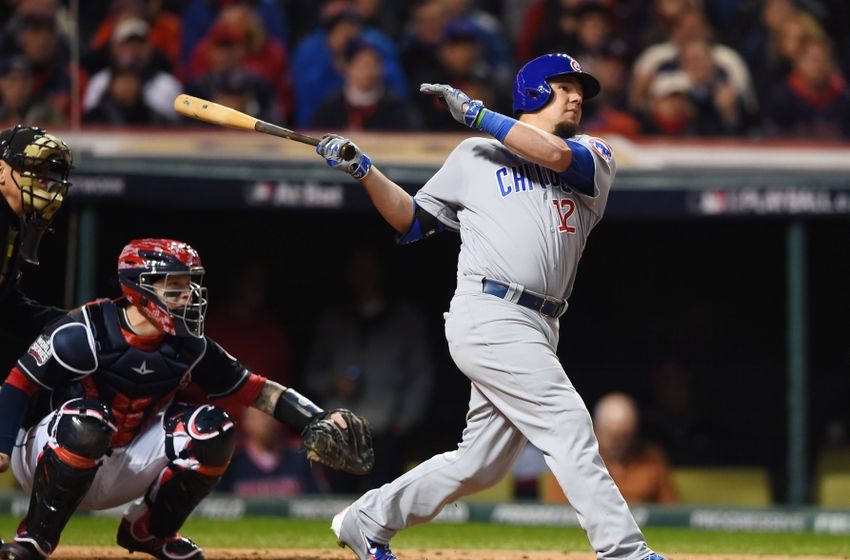 The rehab process began almost immediately and was focused on a standard return of six to nine months. Schwarber, I am told by multiple sources, keyed in on the short end of the timeline and wanted to be able to return for the playoffs. Schwarber was weight-bearing inside of two months and back to hitting in a limited fashion before the All Star break.
There were really two phases of rehab that went on at the same time. First, Schwarber was doing a standard but aggressive physical rehabilitation on his knee and to some extent his ankle, though no surgery was done there. Second, Schwarber worked to keep up with his baseball skills, mostly focused on his eyes rather than his arms.
"One thing [Schwarber] did early was just sit in the cage," a team source explained. "He'd watch pitches. He'd work with some of the guys doing pens, just to watch the spin. We had to keep a bat out of his hand for a while, because he kept pushing and pushing and that can be as bad for the rehab as doing less."
Schwarber progressed rapidly, but not recklessly. He hit goals that were built around returning for the playoffs. All were built on reasonable milestones, but to hit them all, Schwarber and his rehab staff would have to hit them all with no setbacks. While some will point to the designated hitter slot in the World Series as what allowed the comeback, my team sources insist that the goals were all built around the playoffs and not just the World Series.
What couldn't be accelerated is the tissue healing time. The screws are placed into bone and have to affix properly. The grafted tendon has to settle in and actually begins a process called ligamentization. Over the next four to five years, the body's continual regeneration will actually turn it into a ligament on a cellular level. While Schwarber progressed to this stage methodically, the hope is that anything he does now doesn't set him back and that in two weeks time, he can go back to the standard rehab for an ACL reconstruction.
The toughest part for many to understand about Kyle Schwarber's injury, surgery, and rehab process is that none of it is unusual. While Schwarber is on the short end of the expected return timeline, it's not outrageously so. In fact, he's not even the fastest back or the most functional. Yovani Gallardo, then with the Milwaukee Brewers, and Marcus Stroman of the Blue Jays both returned from a similar ACL sprain and surgery to pitch at the end of the season and into the playoffs.
Both pitchers had limitations, but their rehab was able to focus on a single motion. Neither pitcher had to adjust their pitching mechanics, but the controllable, repeatable motions were helped by a focus on core and leg strength. "The quadriceps is such a key," a major league medical staff member told me. With both pitchers, they were limited. Covering first was a major concern and early in their returns, both simply were not going to do it. "Jason Kendall, the catcher at the time, told everyone in the infield that [Gallardo] wasn't leaving the mound for anything," I was told.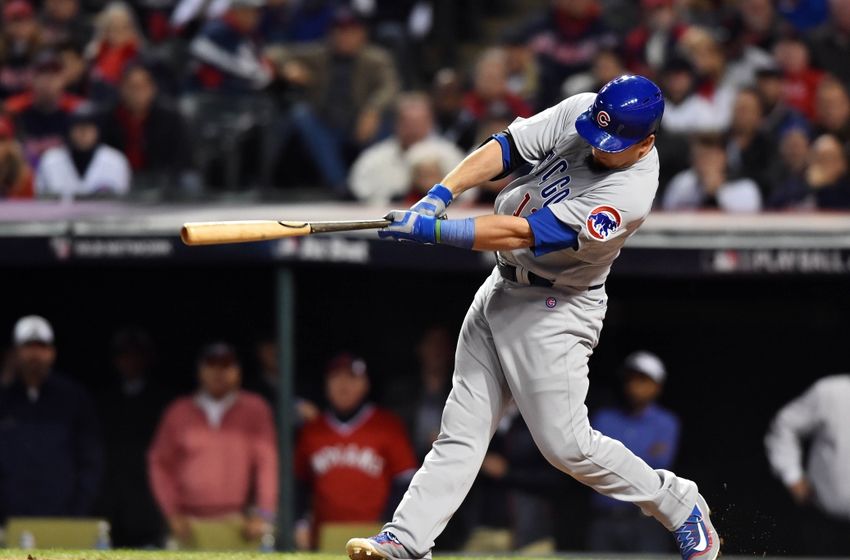 Even at DH, it's harder to control the activity of Schwarber. He's dealing not only with an unstable base for hitting, he has to run if he does make contact. He's not a speedy player to begin with, so he's not losing a weapon per se, but it adds to the instability and things like turning and sliding might be out of the question.
Schwarber is wearing a custom brace on his knee, but "custom" is a bit of a misnomer. Almost all braces worn at the professional level are fitted and adjusted for a custom fit, but it's mostly an off-the-shelf solution. (Actually, I believe it's a Titanium model from Donjoy called the A22.) The brace has to be tight to prevent rotation, but that's difficult because of sweat and adhesion. It will protect Schwarber to some extent, but a significant twisting force or collision would be very problematic.
Schwarber showed no deficits in his first game back. He was rotating through his at bats and when he did hit, nearly a home run, he ran well too. On the double, he was clocked by Statcast at 9.7 seconds going home to first (and give him some credit for thinking that the ball was headed out.) According to MLB's Mike Petriello, Schwarber's best time home to second last year was 8.7 seconds.
The worry is not really hitting itself, but the rotation. "I worry about twisting and running," said Dr. Tim Kremcheck, the Cincinnati Reds team physician. "We had an athlete that came back at nine months and that was our biggest concern there." (While Dr. Kremcheck could not name the athlete due to privacy concerns, it is likely Zack Cozart, the team's shortstop.)
Another medical source also pointed to another trouble spot for Schwarber: the bases. "He can be as conscientious as he can be, but if he hits the base, with either leg, it's an unstable base and with the adrenaline of the situation, who knows what could happen?" I'm told that the Cubs front office and medical staff have gamed out each situation and that they're ready to pull Schwarber from the bases and the game depending on the game state, let alone his medical state. If he has the slightest issue or even experiences swelling, team sources tell me that he'll be dropped from the roster and replaced.
Success or failure isn't going to be determined by one game or even an entire series. While it's tempting, especially given the stakes of a Cubs win, Schwarber's career is still what's at risk, not just a once-in-a-century ring. We won't know for years how to judge this, but the early returns are positive.